Event info
Shoreline Stinger XV
When:
Jul 30 - 31, 2022
Entry Fee:
$450.00
Payment Deadline:
Payment Due ASAP to Secure Spot.
Entry Payment Types:
Check
Divisions:
10U, 12UB, 14UB, 16UB, 18UB
Format:
3 Pool to Single Elimination
Min. Games:
4
Max Teams:
32 (8 per Division)
Awards:
1st, 2nd, Individual & Team
Umpire Pay @ Plate:
$60/Game per Team, Except Finals
Stay-to-Play:
No, Contact the Host Directly.
Refund/Cancellation Policy:
https://playfpn.com/refund/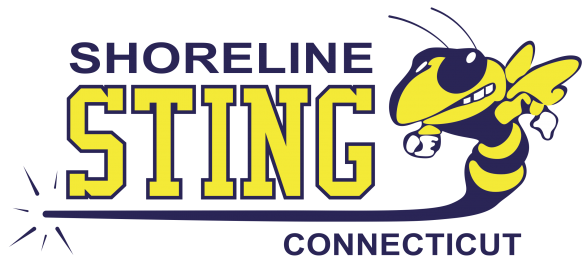 Event Host
1:30 Minute Games

Payment for this event is NOT made on the PlayFPN website.

After registering on the PlayFPN website, you can pay via Venmo or mail a check.

Check: Shoreline Sting c/o Ed Hobson 65 Orcutt Drive, Guilford, CT 06437
Umpire Pay-at-the-Plate
Each team pays cash to the umpires at the pre-game meeting prior to the start of the game.

See Event Info above for the cost for this event.

In tournaments teams pay for all games EXCEPT the finals. The tournament host pays for the umpires used in the finals.

Pay-at-the-plate is becoming the standard across the country and is already the standard in the elite level of the game.

It's also much fairer as weaker teams no longer subsidize stronger teams that play more games during bracket play.

Teams do not need to collect as much money early in the season from parents due to the much lower event entry fees.

When a tournament gets shortened due to weather, teams will no longer be out money for those games not played.
Event Venue
Bittner Park (BPK) (Upper is 1, Lower is 2)
1434 Durham Rd
Guilford, CT 06437

Guilford High School (GHS) (Varsity is 1, JV is 2)
605 New England Rd.
Guilford, CT 06437

Haddam-Killingworth Intemediate School (HKI)
451 Route 81
Killingworth, CT 06419

Memorial Field at North Branford Intermediate School (MEM)
654 Foxon Rd.
North Branford, CT 06471

Sheldon Park (SPK)
193 Deep River RD.
Killingly, CT 06239

Totoket Field (TTF)
290 Forest Rd
North Branford, CT 06471