Below are the instructions to login and create an account. You can also read our FAQ for common questions and issues.
---
1. Once you access the Fastpitch Nation Live main page, click the big green button to either login if you already have an account or to create a new account.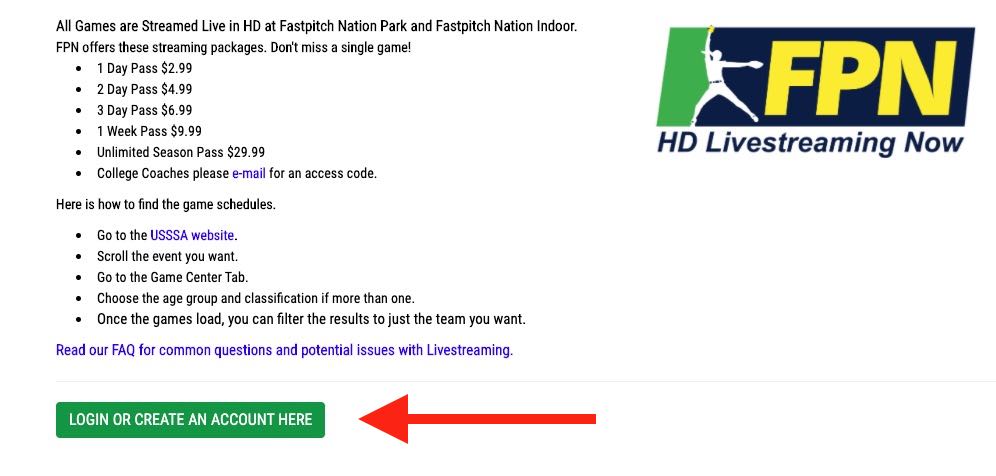 2. If you already have an account, enter your email you used to create your account and password in the login area. If you have forgotten the password, use the forgot password link. If you do not have an account, fill out the information to create an account. Choose the type of user you are, insert your email and create a password.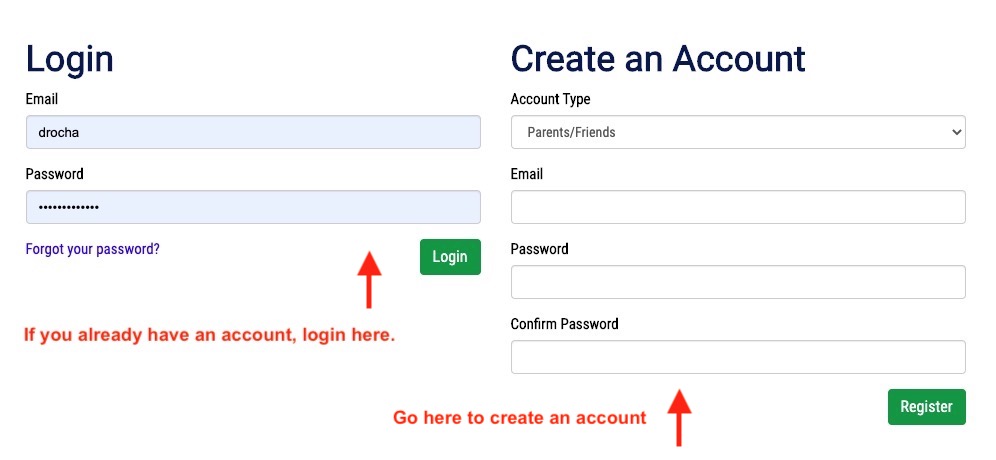 3. Once you create your account, you need to select your subscription and insert your billing information. If you are using a coupon code, the discount will be applied when you checkout.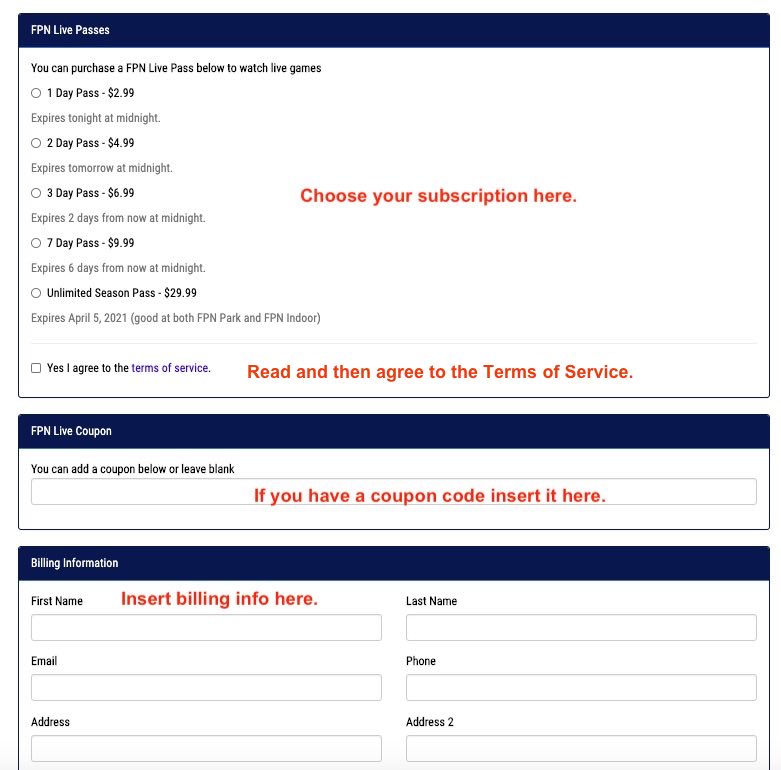 4. Once you have logged you, will be redirected automatically to the Fastpitch Nation Live main page. There you can see when you subscription expires and you can also scroll through the cameras to select the camera you wish to watch. You can watch as many as you wish during your subscription period.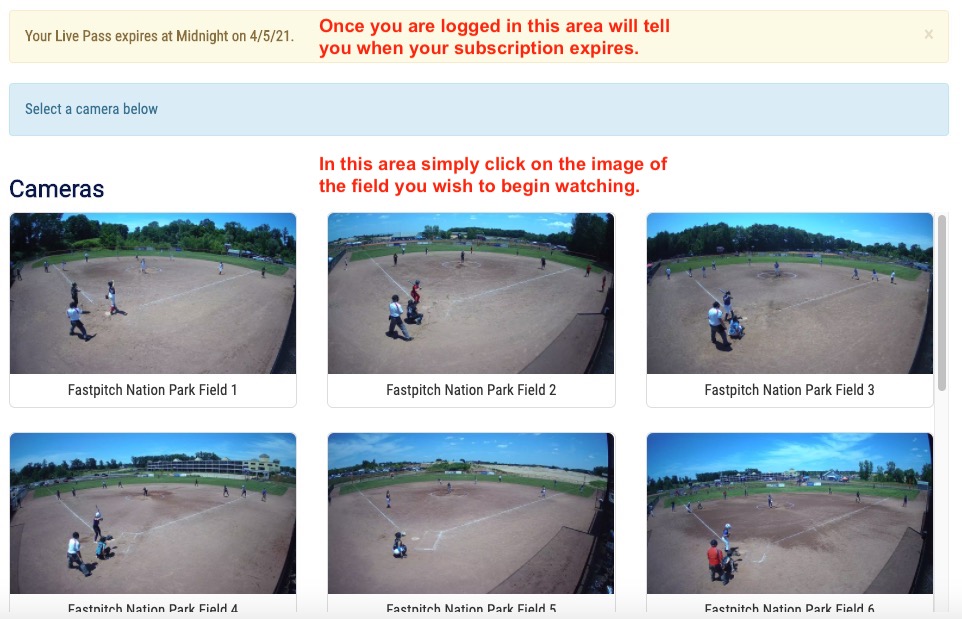 5. Once you are done watching, you can either close your browser or logout.