FPN's 13th Annual Winter Individual Indoor College Showcase - Jan. 22, 2022
This event allows softball players an opportunity to display their talents and work directly with college coaches from around the Northeast. EVEN BETTER! COLLEGE COACHES will run this event and work directly with the players through various stations and drills while also evaluating their skills. Yes players will actually work with the college coaches! Coaches will also talk with the players directly about what it really takes to play college softball. This hybrid format has proven far more effective and rewarding than the format in which coaches simply watch from a distance only.
Cost is $160 for a single session or $185 for both sessions. (Session 1: Pitcher or Catcher; Session 2: Infielder/Outfielder). Plus all players will participate in a Q&A direct with the coaches at the conclusion of the event. Players must be in High School. No 8th grade players.
---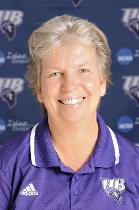 Event Director is Dawn Stearns, Head Coach, University of Bridgeport.
The 2021 On Field Staff includes:
University of Bridgeport, Dawn Stearns, Head Coach

American International College (AIC), Shalise Tolentino, Head Coach

Western CT State University, Heather Stone, Head Coach

Trinity College, Molly Rathbun, Head Coach

Mitchell College, Erin Miller, Head Coach

St Joseph's College Brooklyn, Danielle Fazzalore, Head Coach

Johnson & Wales University, Kim Camara-Harvey, Head Coach

Springfield College, Kate Bowen, Head Coach

Lesley University, Heather Ross, Head Coach

SUNY Purchase, Mark Sergio, Head Coach
Other coaches who attended in 2020 were:
Albertus Magnus

University of St. Joseph

The Sage Colleges

Clark University

Elms College

Caselton University

Eastern CT State University

Southern CT State University

Felician University
Westfield State University
Western New England University
Curry College
College Coaches Click Here to E-Mail to Sign up to Attend.