FPN's 13th Annual Winter Individual Indoor College Showcase - Jan. 22, 2022
This event allows softball players an opportunity to display their talents and work directly with college coaches from around the Northeast. EVEN BETTER! COLLEGE COACHES will run this event and work directly with the players through various stations and drills while also evaluating their skills. Yes players will actually work with the college coaches! Coaches will also talk with the players directly about what it really takes to play college softball. This hybrid format has proven far more effective and rewarding than the format in which coaches simply watch from a distance only.
Cost is $165 for a single session or $185 for both sessions. (Session 1: Pitcher or Catcher; Session 2: Infielder/Outfielder). Plus all players will participate in a Q&A direct with the coaches at the conclusion of the event. Players must be in High School. No 8th grade players.
---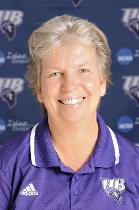 Event Director is Dawn Stearns, Head Coach, University of Bridgeport.
The 2022 On Field Staff includes:
University of Bridgeport, Dawn Stearns, Head Coach

Southern CT State University, Jillian Rispoli, Head Coach

American International College (AIC), Shalise Tolentino, Head Coach

Western CT State University, Heather Stone, Head Coach

Trinity College, Molly Rathbun, Head Coach

Mitchell College, Erin Miller, Head Coach

St Joseph's College Brooklyn, Danielle Fazzalore, Head Coach

Johnson & Wales University, Kim Camara-Harvey, Head Coach

Springfield College, Kate Bowen, Head Coach

Worcester Polytechnic Institute (WPI), Heather Ross, Head Coach

SUNY Purchase, Mark Sergio, Head Coach
Typically 20 or so other coaches attend to observe. When coaches contact us we will update this list.
College Coaches Click Here to E-Mail to Sign up to Attend.
Schedule
Fastpitch Nation is located at:
62 Douglas St. Bloomfield, CT 06002
Players can be dropped off as early as 7:30-am. Please drop players off. Do not park and accompany your player into the venue unless you are the designated warm-up catcher for your pitcher. You will be directed where to park. PLAYERS DO NOT DRIVE YOURSELVES. THERE WILL BE NO ASSIGNED PARKING FOR PLAYERS. COLLEGE COACHES AND STAFF WILL USE ALL AVAILABLE PARKING.
Pitchers and Catchers
7:45 - 8:15 Sign-in pitchers and catchers
8:15 - 8:45 Warm up pitchers and catchers
8:45 - 9:00 Players meet with college coaches prior to workout
9:00 - 10:00 Pitchers throw their pitches (fastball, change-up and other pitches)
10:00 - 10:15 Pitchers defense
10:15 - 11:00 Catcher drills: blocking, throwing to bases and fielding bunts
Infielders and Outfielders
10:00 - 10:45 Sign-in Infielders and outfielders
11:00 - 11:15 Warm up Infielders and outfielders with each other
11:15 - 11:30 Players meet with college coaches prior to workout
11:30 - 12:45 Infielders and outfielders drills and stations (players can do both infield and outfield drills).
Hitting in the Batting Cages and the Field
12:45 - 2:00 All players (pitchers, catchers, infielders and outfielders hit) Hitting is optional.
Q&A with Coaches
2:00 - 2:30 Coaches will meet with players in an open forum Q&A.
---
Remember there is no waiting area inside or outside FPN for parents during the showcase. Parents must drop off and and pick players when finished. If a parent is the designated warm-up catcher for a player they will only be allowed in the field area to catch and then they must leave the venue after the warm-up period (8:15-8:45am).
General Info:
You must have all your own equipment (catchers gear, bats, helmets). NO METAL SPIKES.

A numbered showcase T-shirt will be provided. You get that at check-in.

FPN's elevated grandstand overlooking the field will be exclusively dedicated to coaches only. FPN's elevated views allow coaches to see from above the pitchers and catchers or above the fielders when they are on the field.

Coaches will be invited down to the cages during the hitting portion of the event. They may choose to stay in the elevated area.

Coaches will be provided a book with the player information from the registration.

Pitchers must be prepared to have their own warm-up catcher, In the event pitchers will be paired up with catchers enrolled. If your pitcher or cather is enrolled in the event together and you want us to pair them up just let us know via email.

At the conclusion of the event all players will be sent the full list and contact info of all the coaches who attended so you can follow up with an email or and send them any additional info you wish.

Once the registration closes there are no refunds. We can credit you to attend the next showcase in some cases.