FPN's 11th Annual Summer Individual College Showcase Thursday, July 21, 2022
at Fastpitch Nation Park in Windsor, CT.

This event allows softball players an opportunity to display their talents and work directly with college coaches from around the Northeast. EVEN BETTER! COLLEGE COACHES will run this event and work directly with the players through various stations and drills while also evaluating their skills. Yes players will actually work with the college coaches! Coaches will also talk with the players directly about what it really takes to play college softball. This hybrid format has proven far more effective and rewarding than the format in which coaches simply watch from a distance only.
Cost is $165 for a single session or $185 for both sessions.

(Session 1: Pitcher or Catcher; Session 2: Infielder/Outfielder). Plus all players will participate in a Q&A direct with the coaches at the conclusion of the event.

This event is open ONLY to players from incoming 9th graders to just graduated seniors.

REGISTRATION OPENS IN FEBRUARY, 2022.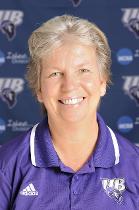 Event Director is Dawn Stearns, Head Coach, University of Bridgeport.
This is the 2022 On field Coaching Staff that will work directly with the players.
University of Bridgeport, Dawn Stearns, Head Coach

Southern CT State University, Jillian Rispoli, Head Coach

SUNY Purchase, Mark Sergio, Head Coach

Worcester Polytechnic Institute (WPI), Heather Ross, Head Coach

Springfield College, Kate Bowen, Head Coach

Western CT State University, Heather Stone, Head Coach

Assumption College, Jon Landino, Head Coach

College of Staten Island, Tracey Garofalo, Head Coach

American International College (AIC), Shalise Tolentino, Head Coach

Buffalo State College, Jamie Brown, Head Coach

Mitchell College, Erin Miller, Head Coach

Eastern CT State University, Mark Correia, Asst. Coach

Molloy College, Susan Cassidy, Head Coach
Bay Path University, Steve Smith, Head Coach
Jackie Davis, Rutgers Newark, Head Coach
College Coaches Click Here to E-Mail to Sign up to Attend or request Livestream access.
2021 Coaches who attended to observe or had requested Livestream access. The 2022 list of observers will be available in the summer.
Lemoyne University
Westfield State University
University of St. Joseph
Elms College
University of Albany
Clark University
Simmons University
Corning Community College
Farmingdale State University
Smith College
This event is held at the Fastpitch Nation Park
Pitchers and Catchers
7:30 - 8:00 Sign-in pitchers and catchers
8:00 - 8:20 Warm up pitchers and catchers
8:00 - 8:20 Parents meet with coaches regarding recruiting
8:20 - 8:30 Players meet with college coaches prior to workout
8:30 - 10:00 Pitchers throw their pitches (fastball, change-up and other pitches)
10:00 - 10:45 Catcher Defensive drills and instruction / Pitchers Hit
10:45 - 11:30 Pitchers defensive drills and instruction/ Catchers Hit
Infielders and Outfielders
11:00 - 11:30 Sign-in Infielders and outfielders
11:30 - 11:50 Warm up Infielders and outfielders with each other 11:30 - 11:50 Parents meet with coaches regarding recruiting
12:00 12:45 Outfield Defensive drills and Instruction/ Infielders Hit 12:45 - 1:30 Infield defensive drills and instruction/ Outfielders Hit
Games
1:45 - 2:00 Game 1 Pregame
2:00 - 3:00 Game 1 with College Coaches
3:00 - 3:15 Game 2 Pregame
3:15 - 4:15 Game 2 with College Coaches
4:15 - 5:00 All players meet all College Coaches regarding recruiting
You must have all your own equipment (catchers gear, bats, helmets).

A showcase T-shirt will be provided.

Coaches will be provided a book with a page about each player.

Pitchers must be prepared to bring their own catcher. We will try to pair enrolled pitchers with enrolled catchers.

At the conclusion of the event all players will be sent the full list and contact info of all the coaches who attended so you can follow up with an email and send them any additional info you wish.

Once the registration closes there are no refunds. We can credit you to attend the next showcase in some cases.