---
PlayFPN Tournament Network
Fastpitch Nation and other top event hosts make up the PlayFPN Tournament Network!
Events at Fastpitch Nation and other CT and NY host sites.
More Tournaments! More Choices!
Less Cost! Less Paperwork!
PlayFPN Events are Totally Independent!
No Sanctioning Body Overhead or Costs.
No Fees to Register Teams.
The Simplest Process Anywhere to Register and Manage Teams.
E-mail us with Questions.​​​​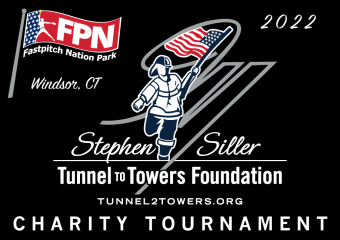 Tunnel to Towers Charity Tournament
Host: Fastpitch Nation Park
When: Oct 1 - 2, 2022
Where: Windsor, CT
Entry Fee: $495.00
Divisions: 10U, 12U, 14U, 16U, 18U
Format: 3 Pool to Single Elimination
Min. Games: 4
Max Teams: 44
Awards: 1st, 2nd, Individual & Team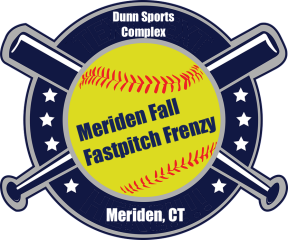 Meriden Fall Fastpitch Frenzy
Host: Scott Aresco
When: Oct 1 - 2, 2022
Where: Meriden, CT
Entry Fee: $450.00
Divisions: 14U, 16U, 18U
Format: 3 Pool to Single Elimination
Min. Games: 4
Max Teams: 24
Awards: 1st, 2nd, Individual & Team
Electric City Bombers Upstate Fall Classic 14U
Host: Electric City Bombers
When: Oct 7 - 9, 2022
Where: Colonie, NY
Entry Fee: $450.00
Divisions: 14U
Format:
Min. Games: 4
Max Teams: 18
Awards: 1st, 2nd, Individual & Team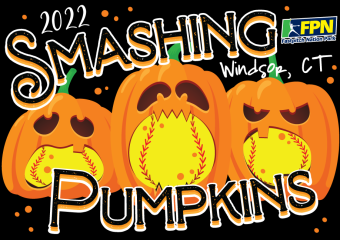 Smashing Pumpkins
Host: Fastpitch Nation Park
When: Oct 8 - 9, 2022
Where: Windsor, CT
Entry Fee: $495.00
Divisions: 12U, 14U, 16U
Format: 3 Pool to Single Elimination
Min. Games: 4
Max Teams: 44
Awards: 1st, 2nd, Individual & Team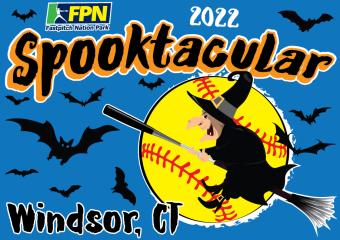 Halloween Spooktacular I
Host: Fastpitch Nation Park
When: Oct 15 - 16, 2022
Where: Windsor, CT
Entry Fee: $495.00
Divisions: 10U, 12U, 14U, 14UB, 16U
Format: 3 Pool to Single Elimination
Min. Games: 4
Max Teams: 44
Awards: 1st, 2nd, Individual & Team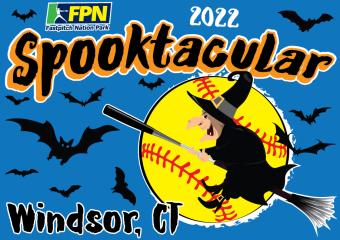 Halloween Spooktacular II
Host: Fastpitch Nation Park
When: Oct 22 - 23, 2022
Where: Windsor, CT
Entry Fee: $495.00
Divisions: 10U, 12U, 14U, 16U, 18U
Format: 3 Pool to Single Elimination
Min. Games: 4
Max Teams: 44
Awards: 1st, 2nd, Individual & Team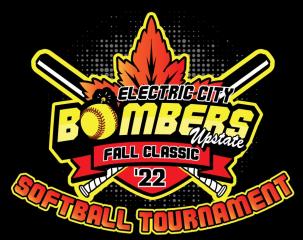 Electric City Bombers Upstate Fall Classic 10U
Host: Electric City Bombers
When: Oct 22 - 23, 2022
Where: Albany, NY
Entry Fee: $450.00
Divisions: 10U
Format: 3 Pool to Single Elimination
Min. Games: 4
Max Teams: 16
Awards: 1st & 2nd, Individual & Team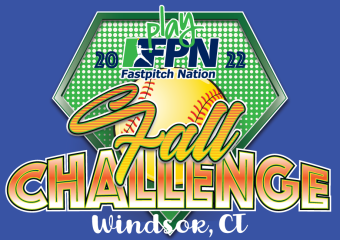 Fall Challenge
Host: Fastpitch Nation Park
When: Oct 29 - 30, 2022
Where: Windsor, CT
Entry Fee: $525.00
Divisions: 14U, 16U, 18U
Format: 3 Pool to Single Elim. & 3rd Place
Min. Games: 4
Max Teams: 44
Awards: 1st, 2nd, Individual & Team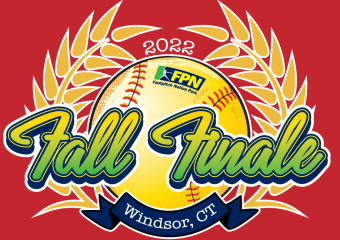 Fall Finale
Host: Fastpitch Nation Park
When: Nov 5 - 6, 2022
Where: Windsor, CT
Entry Fee: $495.00
Divisions: 12U, 14U, 18UB
Format: 3 Pool to Single Elimination
Min. Games: 4
Max Teams: 36
Awards: 1st, 2nd, Individual & Team