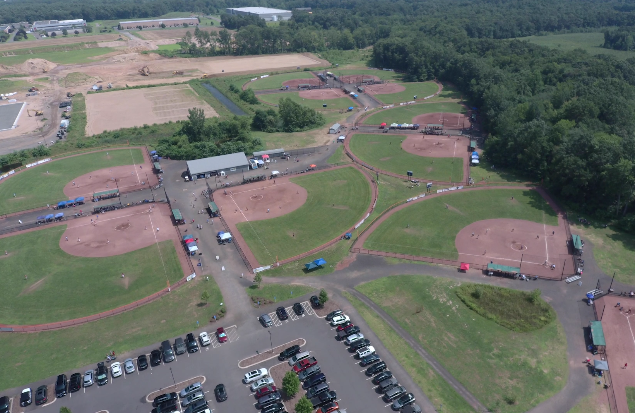 PlayFPN Tournaments
12 Regional Hosts in the PlayFPN Tournament Network in 2024
In 2024, 26 weeks of events at Fastpitch Nation Park from April to November.
In 2024, more than 40 other events at other CT, MA, NH, and ME host sites.
More Tournaments! More Choices!
PlayFPN Events are Totally Independent!
No Sanctioning Body Bureaucracy, Paperwork, or Costs.
Never any Fees to Register Teams.
E-mail us with Questions.
2024 TOURNAMENT REGISTRATION IS OPEN!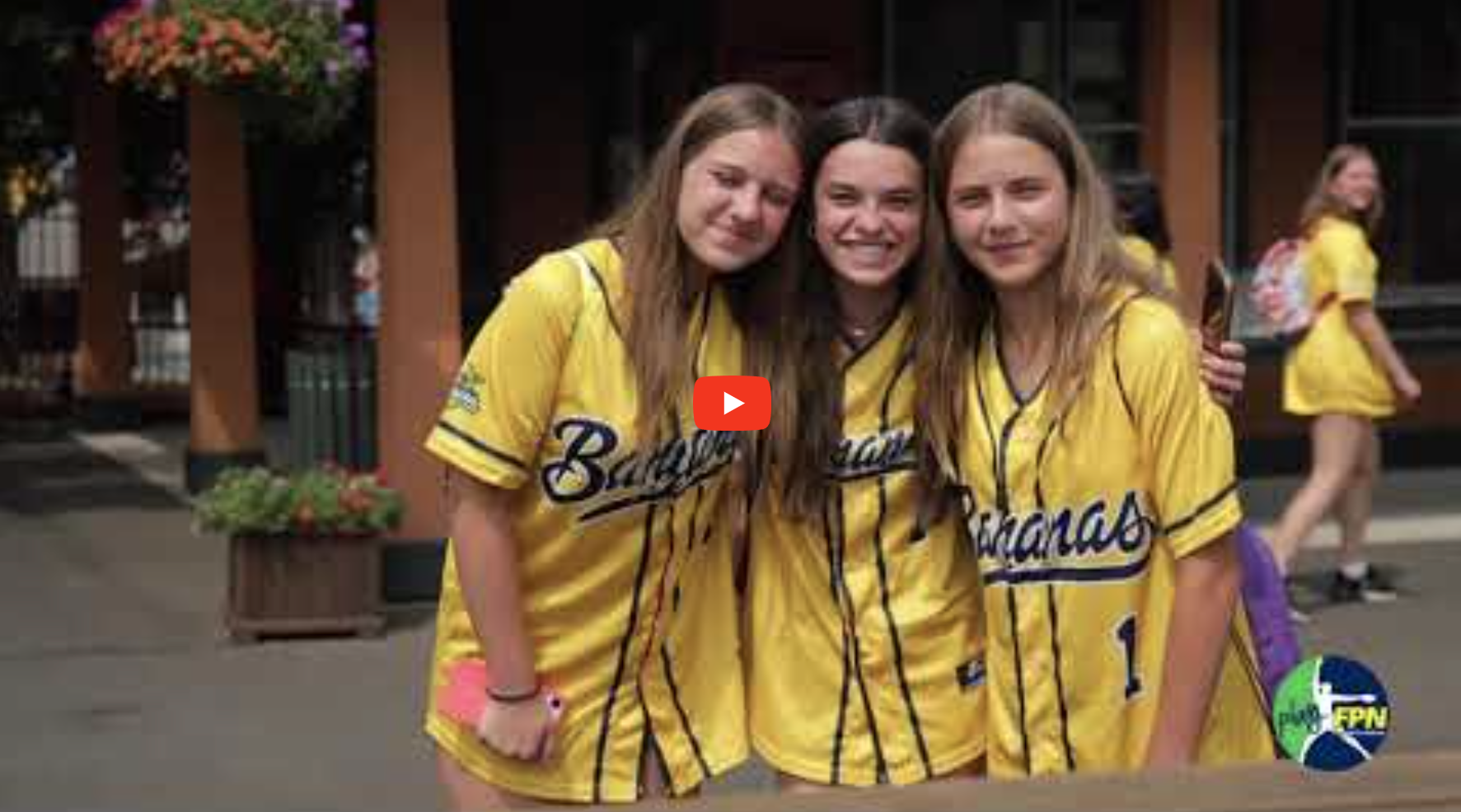 2024 PlayFPN Summer Nationals
This Year 2 Weeks of Nationals for Nearly Every Age and Classification.
These are our most exciting weeks of the season!

July 8-13 - 10UB, 10UC, 12UB, 12UC, 14UB, 14UC 
July 23-27 - 12U, 14U, 16U, 16UB, 18U and 18UB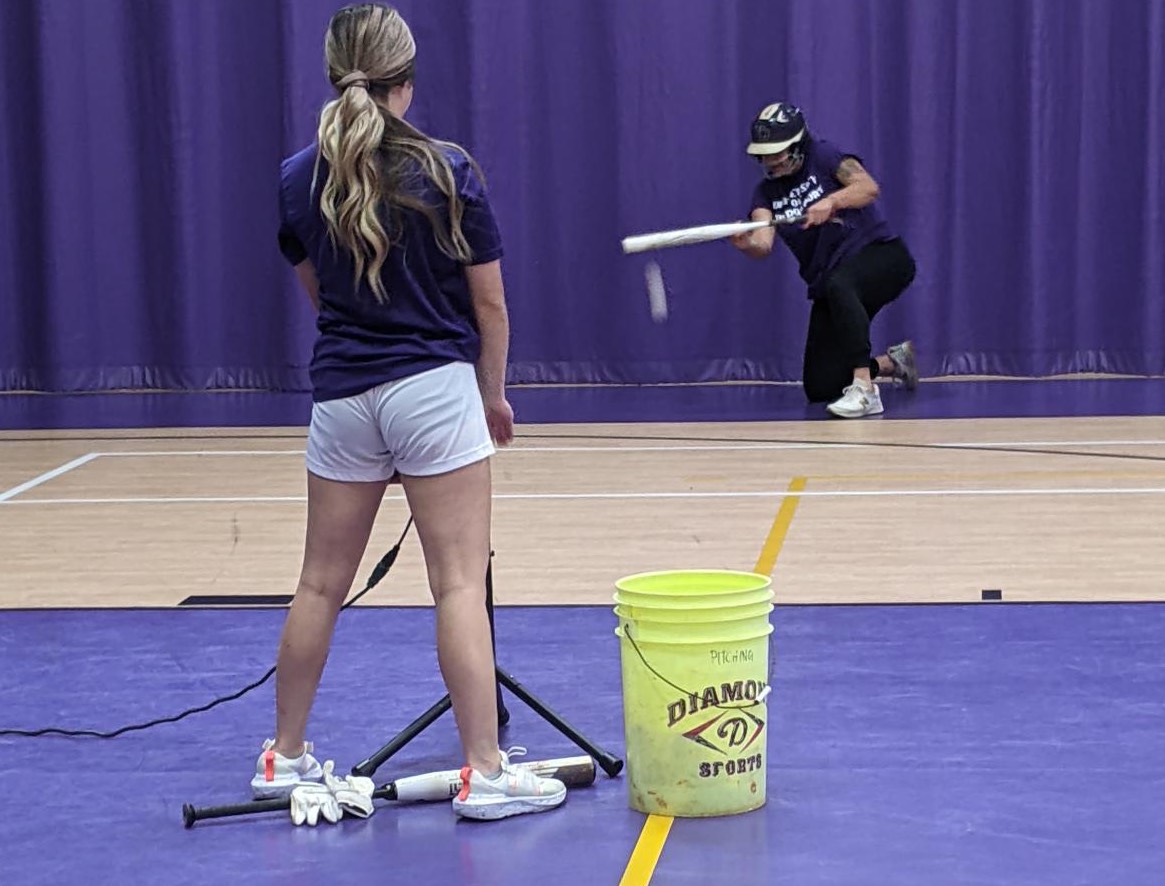 FPN's 15th Individual Indoor College Showcase
Jan. 20, 2024 at the University of Bridgeport
This event allows softball players an opportunity to display their talents and work directly with college coaches from around the Northeast. EVEN BETTER! COLLEGE COACHES will run this event and work directly with the players through various stations and drills while also evaluating their skills.  Coaches will also talk with the players directly about what it really takes to play college softball. There is a MAX of 90 players so register early.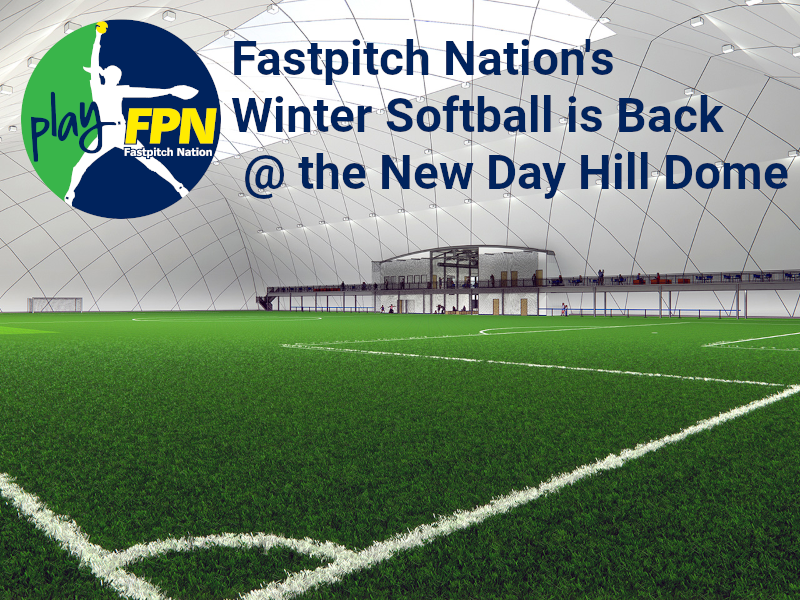 Winter Softball is Back!
Tournaments and Leagues at the All-New Day Hill Dome
The all-new 95,000 sq/ft state-of-the-art, Day Hill Dome, next door to Fastpitch Nation Park in Windsor, CT is scheduled to open December 1. 2023. We have a nice lineup of softball events for the 2023-24 season.  See all the softball details of the new Day HIll Dome.
FPN Events at the Day Hill Dome 
FPN Winter High School League is in its 15th season. The league will run Dec. 7 to Mar. 14.
FPN Winter 12U Travel Mini-League. The league will run Mar. 21 to Apr. 11.
(2) Daytime Holiday Week 1-Day Tournaments from Dec. 29 and 30.
(6) Midnight Madness Tournaments from Jan. 27 through Mar. 2.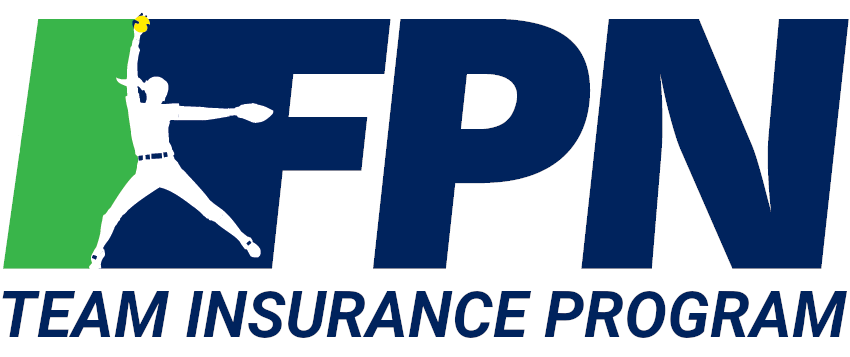 Introducing the New FPN Team Insurance Program
Don't Purchase or Renew your Team Insurance Until You See What We Offer! 
Fastpitch Nation and the premier sports insurance agency in the Northeast, Fairway Underwriters, is now bringing to teams great affordable insurance and the complete simplicity of purchasing, creating, and downloading team insurance and additional insured certificates ONLINE, INSTANTLY, and without ever needing to call or email anyone!

Our Team Insurance program offers industry-standard team insurance valid for ANY organization's events such as PlayFPN, USSSA, USA, NSA, AAU, Triple Crown, Alliance, 

etc., plus practices and scrimmages.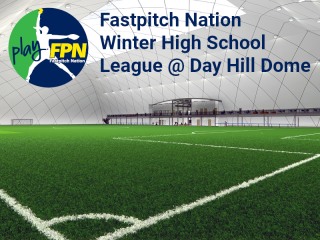 FPN Winter High School League @ Day Hill Dome
Host: Fastpitch Nation Park
When: Dec 7 - Mar 14, 2024
Where: Windsor, CT
Entry Fee: $1,995.00
Divisions: High School
Format: Single League Games
Min. Games: 8
Max Teams: 23
Awards: None for this Event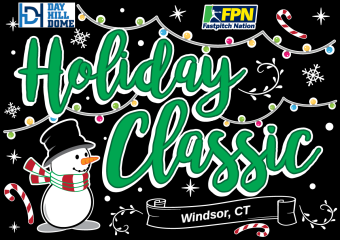 FPN Holiday Classic I (1-Day Tournament)
Host: Fastpitch Nation Park
When: Dec 29 , 2023
Where: Windsor, CT
Entry Fee: $895.00
Divisions: 16U, 18U
Format: 2 Pool to Single Elimination
Min. Games: 3
Max Teams: 5 per Division
Awards: 1st, 2nd, Indiv. & Team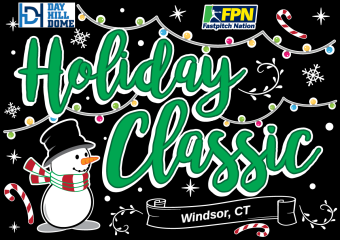 FPN Holiday Classic II (1-Day Tournament)
Host: Fastpitch Nation Park
When: Dec 30 , 2023
Where: Windsor, CT
Entry Fee: $895.00
Divisions: 10U, 12U
Format: 2 Pool to Single Elimination
Min. Games: 3
Max Teams: 5 per Division
Awards: 1st, 2nd, Indiv. & Team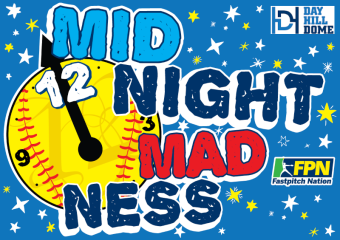 Midnight Madness I
Host: Fastpitch Nation Park
When: Jan 27 - 28, 2024
Where: Windsor, CT
Entry Fee: $895.00
Divisions: 14U, 16U
Format: 2 Pool to Single Elimination
Min. Games: 3
Max Teams: 5 per Division
Awards: 1st, 2nd, Indiv. & Team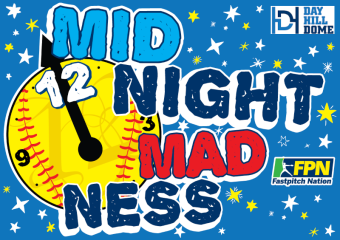 Midnight Madness II
Host: Fastpitch Nation Park
When: Feb 3 - 4, 2024
Where: Windsor, CT
Entry Fee: $895.00
Divisions: 14U, 18U
Format: 2 Pool to Single Elimination
Min. Games: 3
Max Teams: 5 per Division
Awards: 1st, 2nd, Indiv. & Team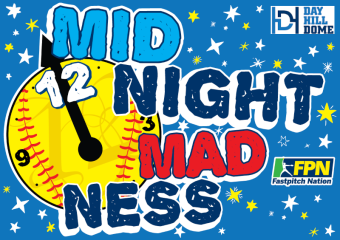 Midnight Madness III
Host: Fastpitch Nation Park
When: Feb 10 - 11, 2024
Where: Windsor, CT
Entry Fee: $895.00
Divisions: 12U, 14U
Format: 2 Pool to Single Elimination
Min. Games: 3
Max Teams: 5 per Division
Awards: 1st, 2nd, Indiv. & Team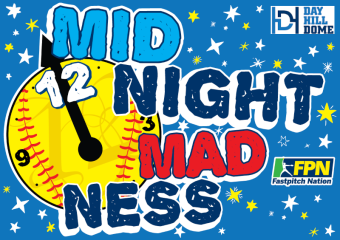 Midnight Madness IV
Host: Fastpitch Nation Park
When: Feb 17 - 18, 2024
Where: Windsor, CT
Entry Fee: $895.00
Divisions: 16U
Format: 2 Pool to Single Elimination
Min. Games: 3
Max Teams: 10
Awards: 1st, 2nd, Indiv. & Team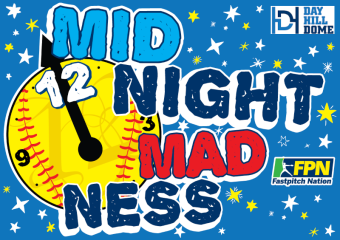 Midnight Madness V
Host: Fastpitch Nation Park
When: Feb 24 - 25, 2024
Where: Windsor, CT
Entry Fee: $895.00
Divisions: 16U, 18U
Format: 2 Pool to Single Elimination
Min. Games: 3
Max Teams: 5 per Division
Awards: 1st, 2nd, Indiv. & Team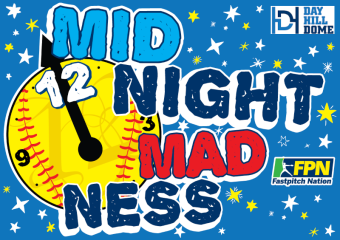 Midnight Madness VI
Host: Fastpitch Nation Park
When: Mar 2 - 3, 2024
Where: Windsor, CT
Entry Fee: $895.00
Divisions: 12UB
Format: 2 Pool to Single Elimination
Min. Games: 3
Max Teams: 10
Awards: 1st, 2nd, Indiv. & Team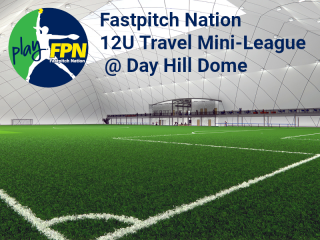 FPN 12U Travel Mini-League @ Day Hill Dome
Host: Fastpitch Nation Park
When: Mar 21 - Apr 11, 2024
Where: Windsor, CT
Entry Fee: $995.00
Divisions: 12U
Format: Single League Games
Min. Games: 4
Max Teams: 8
Awards: None for this Event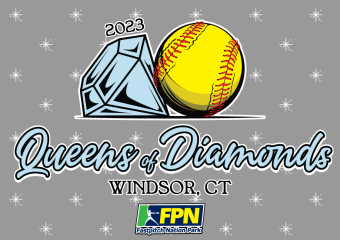 Queens of Diamonds
Host: Fastpitch Nation Park
When: Apr 20 - 21, 2024
Where: Windsor, CT
Entry Fee: $550.00
Divisions: 10UB, 12UB, 12UC, 14UB
Format: 3 Pool to Single Elimination
Min. Games: 4
Max Teams: 44
Awards: 1st, 2nd, Indiv. & Team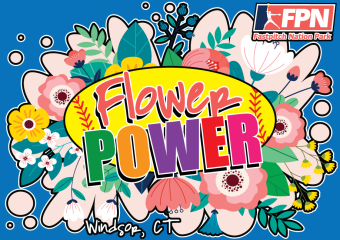 Flower Power
Host: Fastpitch Nation Park
When: Apr 27 - 28, 2024
Where: Windsor, CT
Entry Fee: $550.00
Divisions: 10UB, 12UB, 12UC, 14UB
Format: 3 Pool to Single Elimination
Min. Games: 4
Max Teams: 48
Awards: 1st, 2nd, Indiv. & Team (Rings)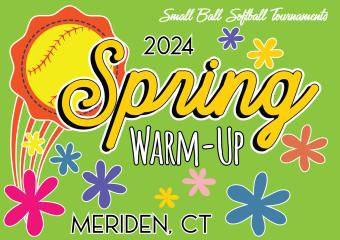 Spring Warm-up
Host: Small Ball Softball Tournaments
When: Apr 27 - 28, 2024
Where: Meriden, CT
Entry Fee: $475.00
Divisions: 12U, 14U
Format: 3 Pool to Single Elimination
Min. Games: 4
Max Teams: 20
Awards: 1st, 2nd, Indiv. & Team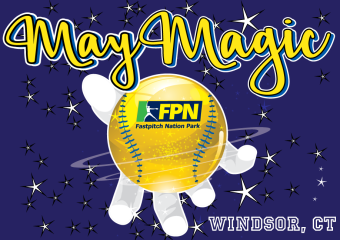 May Magic
Host: Fastpitch Nation Park
When: May 4 - 5, 2024
Where: Windsor, CT
Entry Fee: $550.00
Divisions: 10UB, 12U, 12UB, 14UB
Format: 3 Pool to Single Elimination
Min. Games: 4
Max Teams: 48
Awards: 1st, 2nd, Indiv. & Team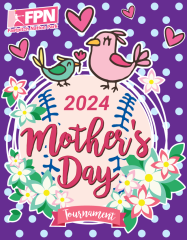 Stay Home with Mom on Mother's Day
Host: Fastpitch Nation Park
When: May 11 , 2024
Where: Windsor, CT
Entry Fee: $450.00
Divisions: 10U, 12U, 14U
Format: 2 Pool to Single Elimination
Min. Games: 3
Max Teams: 24
Awards: 1st, 2nd, Indiv. & Team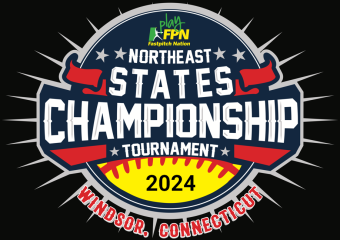 PlayFPN Northeast States Championship
Host: Fastpitch Nation Park
When: May 18 - 19, 2024
Where: Windsor, CT
Entry Fee: $595.00
Divisions: 10UB, 10UC, 12UB, 12UC
Format: 3 Pool to Single Elim. & 3rd Place
Min. Games: 4
Max Teams: 48
Awards: 1st thru 3rd, Indiv. & Team (Rings, Medals)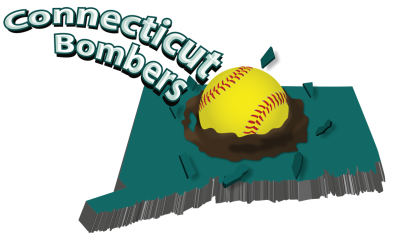 25th Annual Rose City Rumble
Host: CT Bombers
When: May 18 - 19, 2024
Where: Franklin, CT
Entry Fee: $475.00
Divisions: 10U, 12U
Format: 3 Pool to Single Elimination
Min. Games: 4
Max Teams: 16
Awards: 1st, 2nd, Indiv. & Team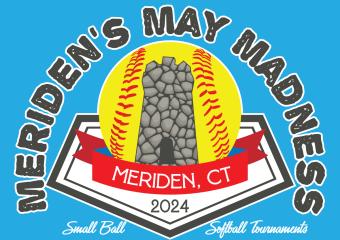 Meriden's May Madness
Host: Small Ball Softball Tournaments
When: May 18 - 19, 2024
Where: Meriden, CT
Entry Fee: $475.00
Divisions: 14U, 14UB, 14UC
Format: 3 Pool to Single Elimination
Min. Games: 4
Max Teams: 20
Awards: 1st, 2nd, Indiv. & Team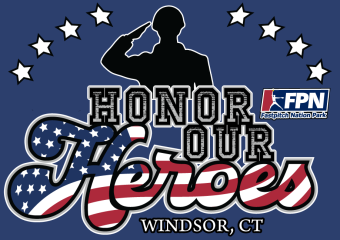 Honor Our Heroes
Host: Fastpitch Nation Park
When: May 25 - 26, 2024
Where: Windsor, CT
Entry Fee: $550.00
Divisions: 10U, 12U, 14U
Format: 3 Pool to Single Elimination
Min. Games: 4
Max Teams: 48
Awards: 1st, 2nd, Indiv. & Team (Rings)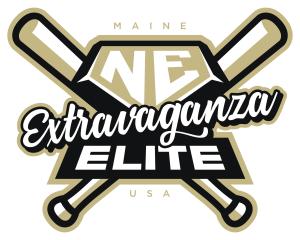 Elite Extravaganza I
Host: NE Elite Softball
When: May 31 - Jun 2, 2024
Where: South Portland, ME
Entry Fee: $600.00
Divisions: 10U, 12U, 14U
Format: 3 Pool to Single Elimination
Min. Games: 4
Max Teams: 36
Awards: 1st, 2nd, Indiv. & Team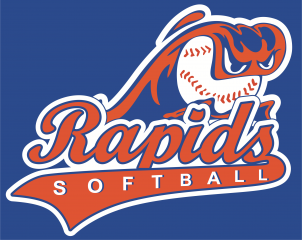 Rapids' Early Bird
Host: Rapids Softball
When: May 31 - Jun 2, 2024
Where: Watertown, CT
Entry Fee: $495.00
Divisions: 10U, 12U
Format: 3 Pool to Single Elimination
Min. Games: 4
Max Teams: 24
Awards: 1st, 2nd, Indiv. & Team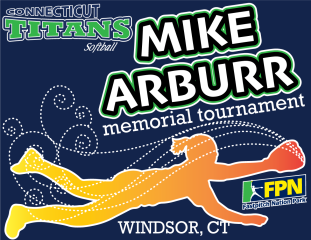 CT Titans' Mike Arburr Memorial
Host: Fastpitch Nation Park
When: Jun 1 - 2, 2024
Where: Windsor, CT
Entry Fee: $550.00
Divisions: 10UB, 12U, 12UB, 14UB
Format: 3 Pool to Single Elimination
Min. Games: 4
Max Teams: 48
Awards: 1st, 2nd, Indiv. & Team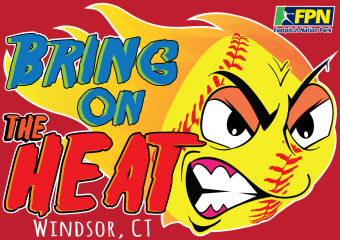 Bring on the Heat
Host: Fastpitch Nation Park
When: Jun 8 - 9, 2024
Where: Windsor, CT
Entry Fee: $550.00
Divisions: 10U, 12U, 14U, 16U
Format: 3 Pool to Single Elimination
Min. Games: 4
Max Teams: 48
Awards: 1st, 2nd, Indiv. & Team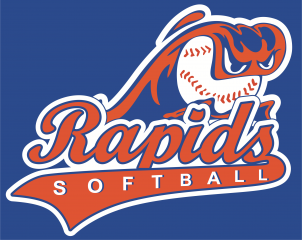 Rapids' Summer Fling
Host: Rapids Softball
When: Jun 14 - 16, 2024
Where: Watertown, CT
Entry Fee: $495.00
Divisions: 14U, 16U
Format: 3 Pool to Single Elimination
Min. Games: 4
Max Teams: 24
Awards: 1st, 2nd, Indiv. & Team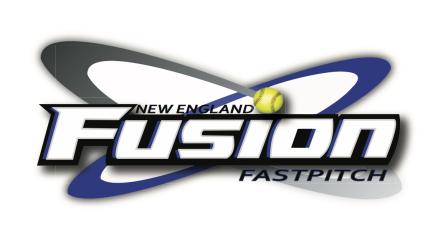 New England Fusion Tune-up
Host: New England Fusion
When: Jun 15 - 16, 2024
Where: Londonderry, NH
Entry Fee: $495.00
Divisions: 14U, 18Plus
Format: 3 Pool to Single Elimination
Min. Games: 4
Max Teams: 24
Awards: 1st, 2nd, Indiv. & Team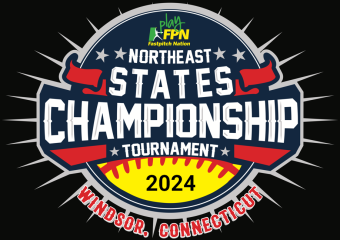 PlayFPN Northeast States Championship
Host: Fastpitch Nation Park
When: Jun 15 - 16, 2024
Where: Windsor, CT
Entry Fee: $595.00
Divisions: 14U, 14UB, 14UC, 16U, 18U
Format: 3 Pool to Single Elim. & 3rd Place
Min. Games: 4
Max Teams: 48
Awards: 1st thru 3rd, Indiv. & Team (Rings, Medals)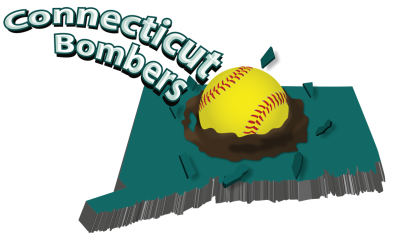 27th Annual Father's Day Slugfest
Host: CT Bombers
When: Jun 15 - 16, 2024
Where: Franklin, CT
Entry Fee: $475.00
Divisions: 14U, 16U, 18U
Format: 3 Pool to Single Elimination
Min. Games: 4
Max Teams: 24
Awards: 1st, 2nd, Indiv. & Team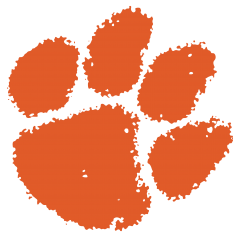 CT Tigers' Summer Slam
Host: CT Tigers
When: Jun 15 - 16, 2024
Where: Meriden, CT
Entry Fee: $495.00
Divisions: 14U, 16U, 18U
Format: 3 Pool to Single Elimination
Min. Games: 4
Max Teams: 24
Awards: 1st, 2nd, Indiv. & Team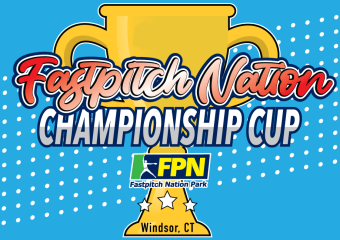 Fastpitch Nation Cup
Host: Fastpitch Nation Park
When: Jun 21 - 23, 2024
Where: Windsor, CT
Entry Fee: $750.00
Divisions: 12U, 14U, 16U, 18U
Format: 3 Pool to Double Elimination
Min. Games: 5
Max Teams: 48
Awards: 1st, 2nd, Indiv. & Team (Rings)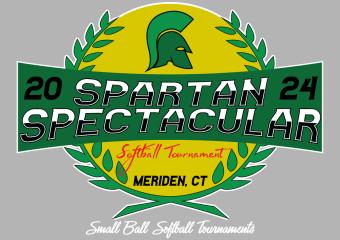 Spartan Spectacular
Host: Small Ball Softball Tournaments
When: Jun 21 - 23, 2024
Where: Meriden, CT
Entry Fee: $475.00
Divisions: 12U, 14U, 16U, 18U
Format: 3 Pool to Single Elimination
Min. Games: 4
Max Teams: 44
Awards: 1st, 2nd, Indiv. & Team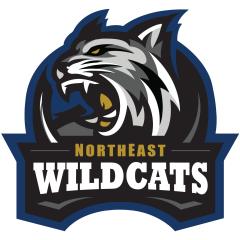 NE Wildcats' Summer Slam
Host: Northeast Wildcats
When: Jun 21 - 23, 2024
Where: Windham, NH
Entry Fee: $600.00
Divisions: 14U, 16U
Format: 4 Pool to Single Elimination
Min. Games: 5
Max Teams: 32
Awards: 1st, 2nd, Indiv. & Team, Gold & Silver Brackets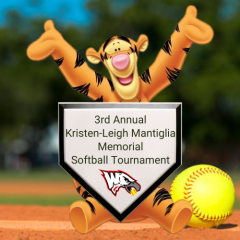 Kristen-Leigh Mantiglia Memorial
Host: WCT Eagles Softball
When: Jun 21 - 23, 2024
Where: Wolcott, CT
Entry Fee: $475.00
Divisions: 16UB
Format: 3 Pool to Single Elimination
Min. Games: 4
Max Teams: 12
Awards: 1st, 2nd, Indiv. & Team, Gold & Silver Brackets
New England Fusion College Showcase
Host: New England Fusion
When: Jun 28 - 30, 2024
Where: Londonderry, NH
Entry Fee: $995.00
Divisions: 18U
Format: 4 Pool to Single Elimination
Min. Games: 5
Max Teams: 32
Awards: 1st, 2nd, Indiv. & Team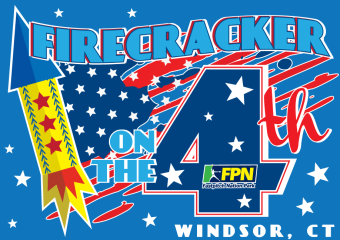 Firecracker on the 4th
Host: Fastpitch Nation Park
When: Jun 28 - 30, 2024
Where: Windsor, CT
Entry Fee: $950.00
Divisions: 12U, 14U, 16U, 18U
Format: 6 Pool to Single Elimination
Min. Games: 7
Max Teams: 48
Awards: 1st, 2nd, Indiv. & Team (Rings)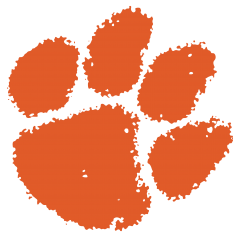 CT Tigers' Jungle Jamboree
Host: CT Tigers
When: Jun 29 - 30, 2024
Where: East Hartford, CT
Entry Fee: $495.00
Divisions: 14U, 16U
Format: 3 Pool to Single Elimination
Min. Games: 4
Max Teams: 16
Awards: 1st, 2nd, Indiv. & Team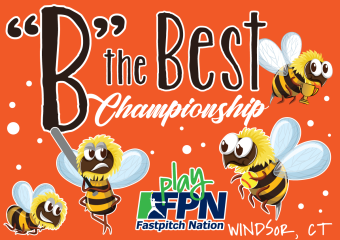 "B" The Best Championship
Host: Fastpitch Nation Park
When: Jul 5 - 7, 2024
Where: Windsor, CT
Entry Fee: $750.00
Divisions: 12UB, 14UB, 16UB, 18UB
Format: 3 Pool to Double Elimination
Min. Games: 5
Max Teams: 48
Awards: 1st, 2nd, Indiv. & Team (Rings)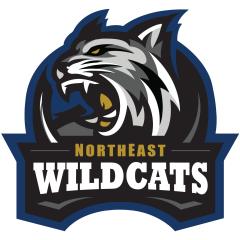 NE Wildcats' Summer Sizzler
Host: Northeast Wildcats
When: Jul 5 - 7, 2024
Where: WIndham, NH
Entry Fee: $600.00
Divisions: 14U, 16U
Format: 4 Pool to Single Elimination
Min. Games: 5
Max Teams: 32
Awards: 1st, 2nd, Indiv. & Team, Gold & Silver Brackets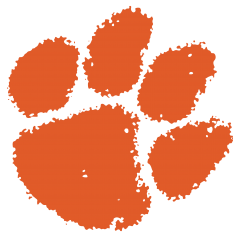 CT Tigers' Summer Sizzler
Host: CT Tigers
When: Jul 6 - 7, 2024
Where: East Hartford, CT
Entry Fee: $495.00
Divisions: 14U, 16U
Format: 3 Pool to Single Elimination
Min. Games: 4
Max Teams: 16
Awards: 1st, 2nd, Indiv. & Team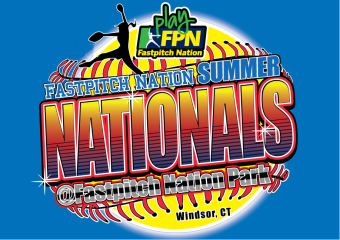 PlayFPN Summer Nationals
Host: Fastpitch Nation Park
When: Jul 8 - 13, 2024
Where: Windsor, CT
Entry Fee: $1,050.00
Divisions: 10UB, 10UC, 12UB, 12UC, 14UB, 14UC
Format: 3 Pool to Double Elimination
Min. Games: 5
Max Teams: 84
Awards: 1st thru 3rd, MVP, Indiv. & Team (Rings, Medals, Shirts)
New England Fusion Mid-July College Showcase
Host: New England Fusion
When: Jul 12 - 14, 2024
Where: Londonderry, NH
Entry Fee: $995.00
Divisions: 18U
Format: 4 Pool to Single Elimination
Min. Games: 5
Max Teams: 32
Awards: 1st, 2nd, Indiv. & Team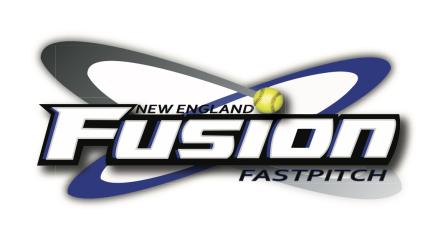 New England Fusion Summer Scorcher
Host: New England Fusion
When: Jul 19 - 21, 2024
Where: Londonderry, NH
Entry Fee: $575.00
Divisions: 16U
Format: 4 Pool to Single Elimination
Min. Games: 5
Max Teams: 32
Awards: 1st, 2nd, Indiv. & Team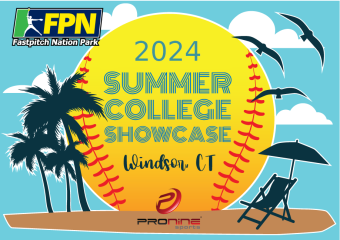 Fastpitch Nation's 13th Annual Summer College Showcase
Host: Fastpitch Nation Park
When: Jul 19 - 21, 2024
Where: Windsor, CT
Entry Fee: $1,150.00
Divisions: 16U, 18U
Format: 6 Showcase Games
Min. Games: 6
Max Teams: 72
Awards: None for this Event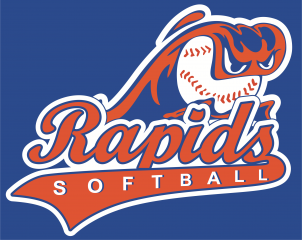 Rapids' Summer Bash
Host: Rapids Softball
When: Jul 19 - 21, 2024
Where: Watertown, CT
Entry Fee: $495.00
Divisions: 14U, 18U
Format: 3 Pool to Single Elimination
Min. Games: 4
Max Teams: 24
Awards: 1st, 2nd, Indiv. & Team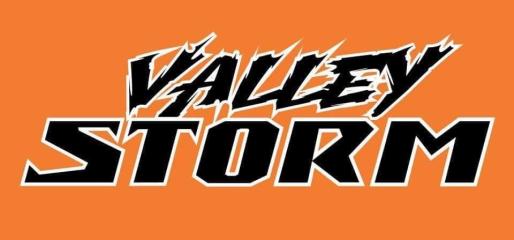 Mid-Summer Storm I
Host: Valley Storm Softball
When: Jul 19 - 21, 2024
Where: Greenfield, MA
Entry Fee: $450.00
Divisions: 14U, 16U, 18U
Format: 3 Pool to Single Elimination
Min. Games: 4
Max Teams: 24
Awards: 1st, 2nd, Indiv. & Team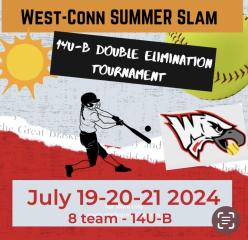 West-Conn Summer Slam
Host: WCT Eagles Softball
When: Jul 19 - 21, 2024
Where: Wolcott, CT
Entry Fee: $595.00
Divisions: 14UB
Format: 3 Pool to Double Elimination
Min. Games: 5
Max Teams: 8
Awards: 1st, 2nd, Indiv. & Team, Gold & Silver Brackets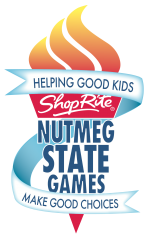 Nutmeg State Games
Host: Nutmeg State Games
When: Jul 20 - 21, 2024
Where: Middletown, CT
Entry Fee: $495.00
Divisions: 12U, 14U
Format: 3 Pool to Single Elimination
Min. Games: 4
Max Teams: 16
Awards: 1st thru 3rd Medals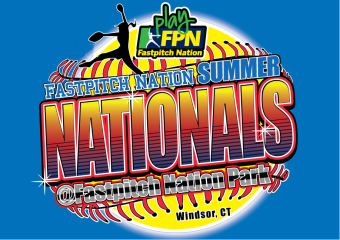 PlayFPN Summer Nationals
Host: Fastpitch Nation Park
When: Jul 23 - 27, 2024
Where: Windsor, CT
Entry Fee: $1,050.00
Divisions: 12U, 14U, 16U, 16UB, 18U, 18UB
Format: 3 Pool to 3GG Bracket
Min. Games: 6
Max Teams: 72
Awards: 1st thru 3rd, MVP, Indiv. & Team (Rings, Medals, Shirts)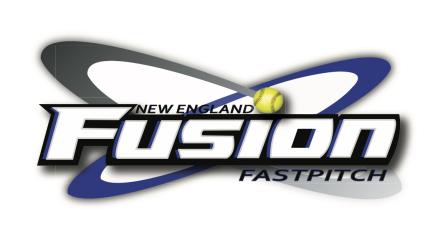 New England Fusion Summer Finale
Host: New England Fusion
When: Jul 26 - 28, 2024
Where: Londonderry, NH
Entry Fee: $575.00
Divisions: 14U, 16U
Format: 4 Pool to Single Elimination
Min. Games: 5
Max Teams: 32
Awards: 1st, 2nd, Indiv. & Team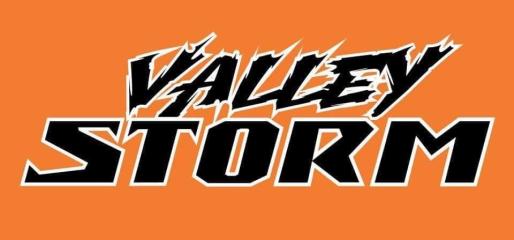 Mid-Summer Storm II
Host: Valley Storm Softball
When: Jul 26 - 28, 2024
Where: Greenfield, MA
Entry Fee: $450.00
Divisions: 10U, 12U
Format: 3 Pool to Single Elimination
Min. Games: 4
Max Teams: 24
Awards: 1st, 2nd, Indiv. & Team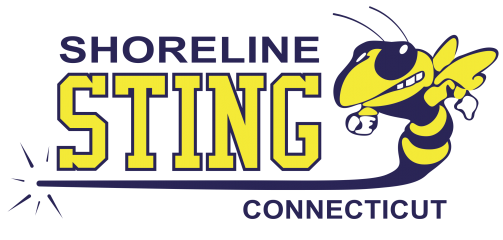 Shoreline Stinger XVII
Host: Shoreline Sting
When: Jul 27 - 28, 2024
Where: Guilford, CT
Entry Fee: $495.00
Divisions: 12UB, 14UB, 16UB, 18UB
Format: 3 Pool to Single Elimination
Min. Games: 4
Max Teams: 32
Awards: 1st, 2nd, Indiv. & Team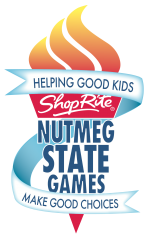 Nutmeg State Games
Host: Nutmeg State Games
When: Jul 27 - 28, 2024
Where: Middletown, CT
Entry Fee: $495.00
Divisions: 16U, 18U
Format: 3 Pool to Single Elimination
Min. Games: 4
Max Teams: 16
Awards: 1st thru 3rd Medals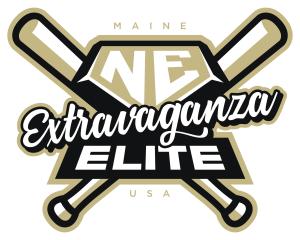 Elite Extravaganza II
Host: NE Elite Softball
When: Aug 2 - 4, 2024
Where: South Portland, ME
Entry Fee: $600.00
Divisions: 14U, 16U, 18U
Format: 3 Pool to Single Elimination
Min. Games: 4
Max Teams: 36
Awards: 1st, 2nd, Indiv. & Team