---
PlayFPN Tournament Network
Fastpitch Nation and other top event hosts make up the PlayFPN Tournament Network!
Events at Fastpitch Nation Park and other CT, NY and NH host sites.
More Tournaments! More Choices!
Less Cost! Less Paperwork!
PlayFPN Events are Totally Independent!
No Sanctioning Body Overhead or Costs.
No Fees to Register Teams.
The Simplest Process Anywhere to Register and Manage Teams.
E-mail us with Questions.​​​​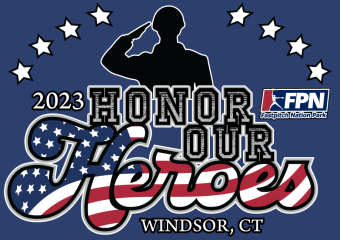 Honor Our Heroes
Host: Fastpitch Nation Park
When: May 27 - 28, 2023
Where: Windsor, CT
Entry Fee: $550.00
Divisions: 12UB, 14UB
Format: 3 Pool to Single Elim. & 3rd Place
Min. Games: 4
Max Teams: 44
Awards: 1st thru 3rd, Indiv. & Team (Rings, Medals)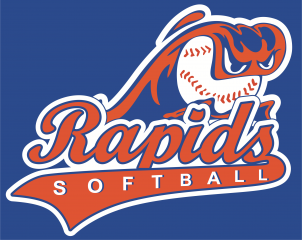 Rapids' Early Bird
Host: Rapids Softball
When: Jun 2 - 4, 2023
Where: Watertown, CT
Entry Fee: $475.00
Divisions: 10U, 12U
Format:
Min. Games: 4
Max Teams: 23
Awards: 1st, 2nd, Indiv. & Team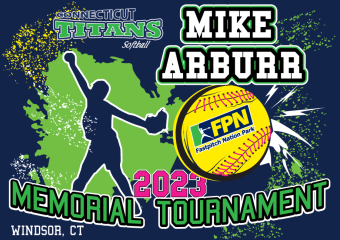 CT Titans' Mike Arburr Memorial
Host: Fastpitch Nation Park
When: Jun 3 - 4, 2023
Where: Windsor, CT
Entry Fee: $495.00
Divisions: 10U, 12U, 14U
Format: 3 Pool to Single Elimination
Min. Games: 4
Max Teams: 44
Awards: 1st, 2nd, Indiv. & Team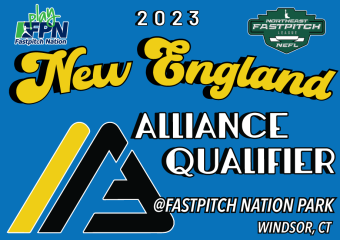 PlayFPN New England Alliance Qualifier
Host: Fastpitch Nation Park
When: Jun 10 - 11, 2023
Where: Windsor, CT
Entry Fee: $550.00
Divisions: 14U
Format: 3 Pool to Single Elim. & 3rd Place
Min. Games: 4
Max Teams: 22
Awards: 1st thru 3rd, Indiv. & Team (Rings, Medals) + Alliance Berth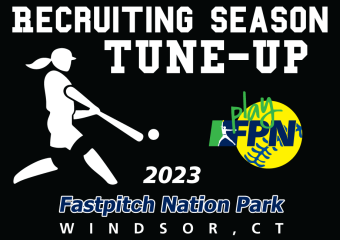 PlayFPN College Recruiting Tune-up
Host: Fastpitch Nation Park
When: Jun 10 - 11, 2023
Where: Windsor, CT
Entry Fee: $495.00
Divisions: 16U, 18U
Format: 3 Pool to Single Elimination
Min. Games: 4
Max Teams: 20
Awards: 1st, 2nd, Indiv. & Team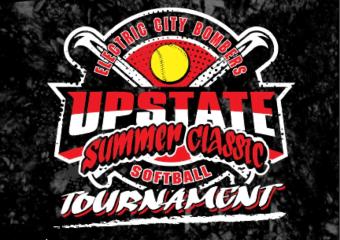 Electric City Bombers' Upstate Summer Classic
Host: Electric City Bombers
When: Jun 16 - 18, 2023
Where: Colonie, NY
Entry Fee: $450.00
Divisions: 16U, 18U
Format:
Min. Games: 4
Max Teams: 24
Awards: 1st, 2nd, Indiv. & Team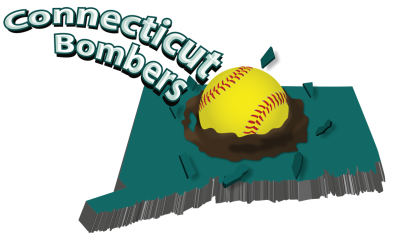 26th Annual Father's Day Slugfest
Host: CT Bombers
When: Jun 16 - 18, 2023
Where: Franklin, CT
Entry Fee: $450.00
Divisions: 14U, 18U
Format:
Min. Games: 4
Max Teams: 16
Awards: 1st, 2nd, Indiv. & Team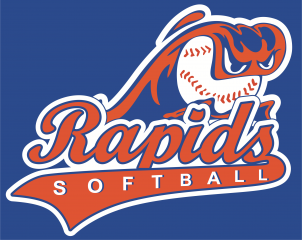 Rapids' Summer Fling
Host: Rapids Softball
When: Jun 16 - 18, 2023
Where: Watertown, CT
Entry Fee: $475.00
Divisions: 14U, 16U
Format:
Min. Games: 4
Max Teams: 20
Awards: 1st, 2nd, Indiv. & Team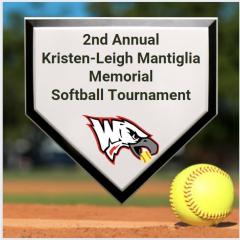 Kristen-Leigh Mantiglia Memorial
Host: WCT Eagles Softball
When: Jun 16 - 18, 2023
Where: Wolcott, CT
Entry Fee: $450.00
Divisions: 14UB
Format: 3 Pool to Single Elimination
Min. Games: 4
Max Teams: 12
Awards: 1st, 2nd, Indiv. & Team, Gold & Silver Brackets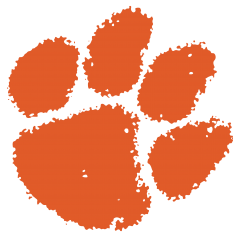 CT Tigers' Summer Slam
Host: CT Tigers
When: Jun 17 - 18, 2023
Where: Meriden, CT
Entry Fee: $475.00
Divisions: 14U, 16U, 18U
Format:
Min. Games: 4
Max Teams: 24
Awards: 1st, 2nd, Indiv. & Team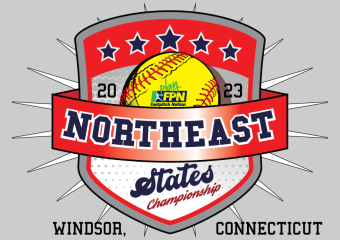 PlayFPN Northeast States Championship
Host: Fastpitch Nation Park
When: Jun 17 - 18, 2023
Where: Windsor, CT
Entry Fee: $550.00
Divisions: 14U, 14UB, 16U, 16UB
Format: 3 Pool to Single Elim. & 3rd Place
Min. Games: 4
Max Teams: 44
Awards: 1st thru 3rd, Indiv. & Team (Rings, Medals)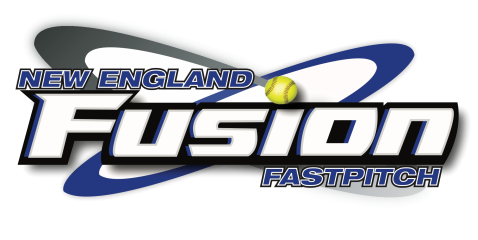 New England Fusion Tune-up
Host: New England Fusion
When: Jun 17 - 18, 2023
Where: Londonderry, NH
Entry Fee: $400.00
Divisions: 18+, 18U
Format: 3 Pool to Single Elimination
Min. Games: 4
Max Teams: 16
Awards: , 1st, 2nd, Indiv. & Team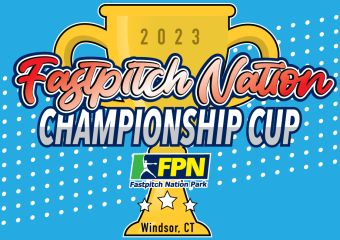 Fastpitch Nation Championship Cup
Host: Fastpitch Nation Park
When: Jun 23 - 25, 2023
Where: Windsor, CT
Entry Fee: $695.00
Divisions: 12U, 14U, 16U, 18U
Format: 3 Pool to Double Elimination
Min. Games: 5
Max Teams: 44
Awards: 1st, 2nd, Indiv. & Team (Rings)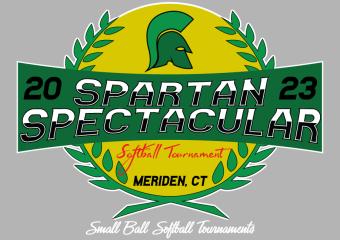 Spartan Spectacular
Host: Small Ball Softball Tournaments
When: Jun 23 - 25, 2023
Where: Meriden, CT
Entry Fee: $475.00
Divisions: 12U, 14U, 16U, 18U
Format: 3 Pool to Single Elimination
Min. Games: 4
Max Teams: 44
Awards: 1st, 2nd, Indiv. & Team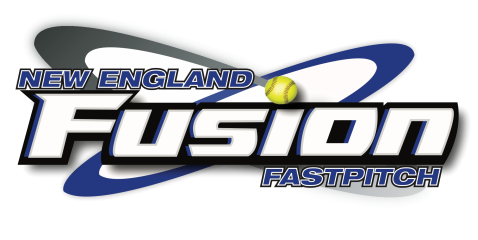 New England Fusion College Showcase
Host: New England Fusion
When: Jun 30 - Jul 2, 2023
Where: Londonderry, NH
Entry Fee: $950.00
Divisions: 18U
Format: 4 Pool to Single Elimination
Min. Games: 5
Max Teams: 24
Awards: 1st, 2nd, Indiv. & Team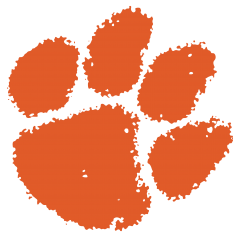 CT Tigers' Jungle Jamboree
Host: CT Tigers
When: Jul 1 - 2, 2023
Where: East Hartford, CT
Entry Fee: $475.00
Divisions: 14U, 16U
Format: 3 Pool to Single Elimination
Min. Games: 4
Max Teams: 17
Awards: 1st, 2nd, Indiv. & Team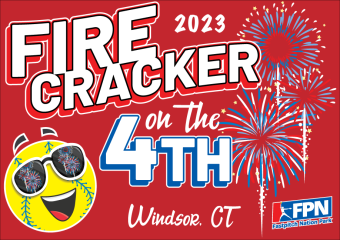 Firecracker on the 4th
Host: Fastpitch Nation Park
When: Jul 1 - 3, 2023
Where: Windsor, CT
Entry Fee: $895.00
Divisions: 14U, 16U, 18U
Format: 6 Pool to Single Elimination
Min. Games: 7
Max Teams: 44
Awards: 1st, 2nd, Indiv. & Team (Rings)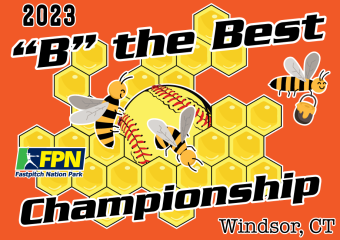 "B" the Best Championship
Host: Fastpitch Nation Park
When: Jul 7 - 9, 2023
Where: Windsor, CT
Entry Fee: $695.00
Divisions: 12UB, 14UB, 16UB, 18UB
Format: 3 Pool to Double Elimination
Min. Games: 5
Max Teams: 44
Awards: 1st, 2nd, Indiv. & Team (Rings)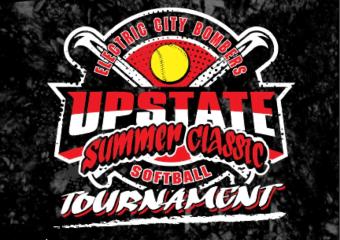 Electric City Bombers' Upstate Summer Classic
Host: Electric City Bombers
When: Jul 7 - 9, 2023
Where: Colonie, NY
Entry Fee: $450.00
Divisions: 16U
Format: 3 Pool to Single Elimination
Min. Games: 4
Max Teams: 24
Awards: 1st, 2nd, Indiv. & Team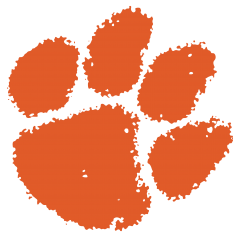 CT Tigers' Summer Sizzler
Host: CT Tigers
When: Jul 8 - 9, 2023
Where: East Hartford, CT
Entry Fee: $475.00
Divisions: 16U, 18U
Format:
Min. Games: 4
Max Teams: 17
Awards: 1st, 2nd, Indiv. & Team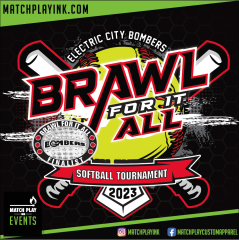 Electric City Bombers' Brawl for it All
Host: Electric City Bombers
When: Jul 14 - 16, 2023
Where: Colonie, NY
Entry Fee: $450.00
Divisions: 14U
Format:
Min. Games: 4
Max Teams: 20
Awards: 1st, 2nd, Indiv. & Team (Rings)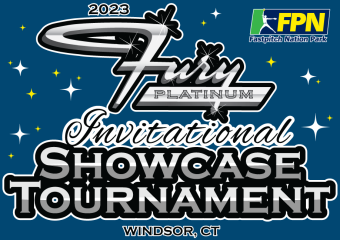 Fury Platinum Invitational Showcase Tournament
Host: Fastpitch Nation Park
When: Jul 14 - 16, 2023
Where: Windsor, CT
Entry Fee: $1,195.00
Divisions: 14U Elite, 16U Elite, 18U Elite
Format: 3 Pool to Double Elimination
Min. Games: 5
Max Teams: 44
Awards: Cash & Paid Fall Showcase Berth in TN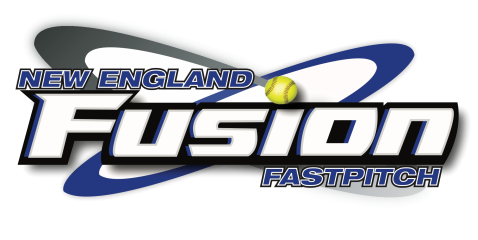 New England Fusion Mid-July College Showcase
Host: New England Fusion
When: Jul 14 - 16, 2023
Where: Londonderry, NH
Entry Fee: $950.00
Divisions: 18U
Format: 4 Pool to Single Elimination
Min. Games: 5
Max Teams: 32
Awards: 1st, 2nd, Indiv. & Team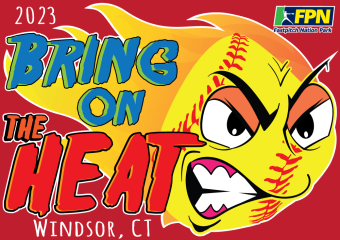 Bring on the Heat (just added)
Host: Fastpitch Nation Park
When: Jul 15 - 16, 2023
Where: Windsor, CT
Entry Fee: $550.00
Divisions: 16UB
Format: 3 Pool to Single Elim. & 3rd Place
Min. Games: 4
Max Teams: 20
Awards: 1st thru 3rd, Indiv. & Team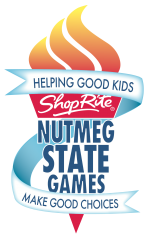 Nutmeg State Games
Host: Nutmeg State Games
When: Jul 15 - 16, 2023
Where: Middletown, CT
Entry Fee: $495.00
Divisions: 12U, 14U
Format: 3 Pool to Single Elimination
Min. Games: 4
Max Teams: 16
Awards: 1st thru 3rd Medals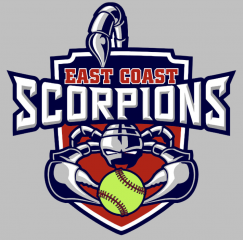 Scorpions' Summer Sting
Host: East Coast Scorpions
When: Jul 15 - 16, 2023
Where: Cranston, RI
Entry Fee: $495.00
Divisions: 12U
Format: 3 Pool to Single Elimination
Min. Games: 4
Max Teams: 12
Awards: 1st, 2nd, Indiv. & Team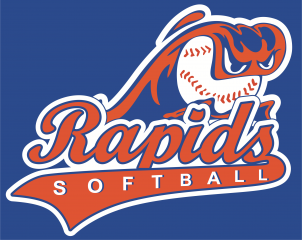 Rapids' Summer Bash
Host: Rapids Softball
When: Jul 21 - 23, 2023
Where: Watertown, CT
Entry Fee: $475.00
Divisions: 14U, 18U
Format:
Min. Games: 4
Max Teams: 24
Awards: 1st, 2nd, Indiv. & Team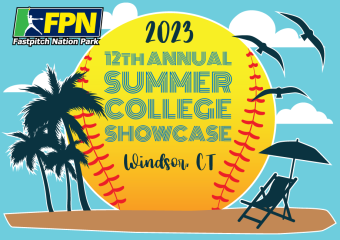 Fastpitch Nation Summer College Showcase
Host: Fastpitch Nation Park
When: Jul 21 - 23, 2023
Where: Windsor, CT
Entry Fee: $995.00
Divisions: 16U, 18U
Format: 6 Showcase Games
Min. Games: 6
Max Teams: 66
Awards: None for this Event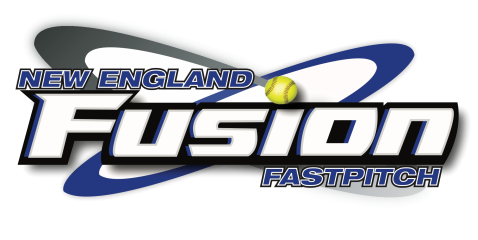 New England Fusion Summer Scorcher
Host: New England Fusion
When: Jul 21 - 23, 2023
Where: Londonderry, NH
Entry Fee: $550.00
Divisions: 16U
Format: 4 Pool to Single Elimination
Min. Games: 5
Max Teams: 32
Awards: , 1st, 2nd, Indiv. & Team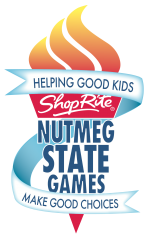 Nutmeg State Games
Host: Nutmeg State Games
When: Jul 22 - 23, 2023
Where: Middletown, CT
Entry Fee: $495.00
Divisions: 16U, 18U
Format: 3 Pool to Single Elimination
Min. Games: 4
Max Teams: 16
Awards: 1st thru 3rd Medals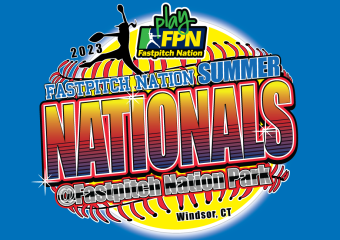 PlayFPN Summer Nationals
Host: Fastpitch Nation Park
When: Jul 24 - 29, 2023
Where: Windsor, CT
Entry Fee: $995.00
Divisions: 12UB, 14U, 14UB, 16UB
Format: 3 Pool to Double Elimination
Min. Games: 5
Max Teams: 80
Awards: 1st thru 3rd, Indiv. & Team (Rings, Medals)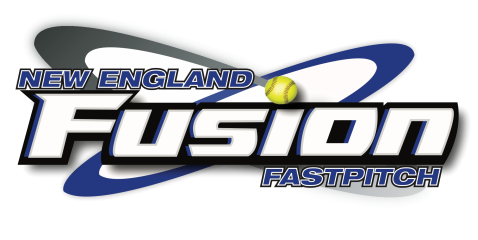 New England Fusion Summer Finale
Host: New England Fusion
When: Jul 28 - 30, 2023
Where: Londonderry, NH
Entry Fee: $550.00
Divisions: 14U
Format: 4 Pool to Single Elimination
Min. Games: 5
Max Teams: 32
Awards: , 1st, 2nd, Indiv. & Team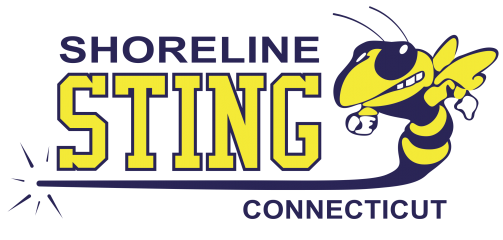 Shoreline Stinger XVI
Host: Shoreline Sting
When: Jul 29 - 30, 2023
Where: Guilford, CT
Entry Fee: $495.00
Divisions: 12UB, 14UB, 18UB
Format: 3 Pool to Single Elimination
Min. Games: 4
Max Teams: 26
Awards: 1st, 2nd, Indiv. & Team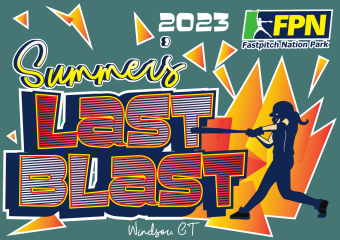 "NEW" Summer's Last Blast (just added)
Host: Fastpitch Nation Park
When: Aug 5 - 6, 2023
Where: Windsor, CT
Entry Fee: $495.00
Divisions: 12U, 14U, 16U, 18U
Format: 3 Pool to Single Elimination
Min. Games: 4
Max Teams: 44
Awards: 1st, 2nd, Indiv. & Team