Event info
Fury Platinum Invitational Showcase Tournament
When:
Jul 14 - 16, 2023
Entry Fee:
$1,195.00
Payment Deadline:
Payment Due Immediately after Acceptance.
Entry Payment Types:
Credit, Debit
Divisions:
14U Elite, 16U Elite, 18U Elite
Format:
3 Pool to Double Elimination
Min. Games:
5
Max Teams:
44
Awards:
Cash & Paid Fall Showcase Berth in TN
Umpire Pay @ Plate:
$70/Game per Team, Except Finals
Stay-to-Play:
Yes for Teams Needing Hotels, Click Lodging.
Stay-to-Play Policy:
https://playfpn.com/hotels/
Refund/Cancellation Policy:
https://playfpn.com/refund/
Game Length: 1:20 Pool and Bracket Games.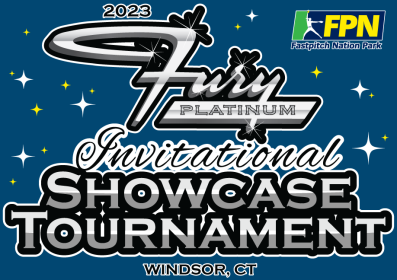 Additional Information
Fastpitch Nation is proud to partner with one of the premiere organizations in Fastpitch Softball, Fury Platinum.
$9,000 in Prizes
Winners in each division will receive

a berth to Scenic City Fall '23 and a

substantial CASH prizes.

1st Place in each division receives $1,000 plus a PAID 5GG entry to the Scenic City Fall 2023 Showcase in TN, valued at $1,475.
2nd Place teams receive $500.
About Fury Platinum:
The Fury Platinum Softball Program is a nationally recognized fastpitch organization with 34 elite teams based in AL, MS, TN, GA, IN, KY, RI, and VA. Since 2007, Fury Platinum has assisted over 150 student athletes reach their goal of playing in college, across every Division level in softball. The Fury Platinum's sister company, Connect Sports, has been successfully creating and running some of the most prestigious and well attended elite level fastpitch softball events in the country since 2005, including the famous Scenic City Showcase, regarded as one of the very top showcase events in the nation drawing all the top teams and coaches from across the nation. In 2021, they expanded into New England with the Fury Platinum New England organization. In partnership with Fury and Connect Sports, we strive to build one of the summer's most challenging and rewarding events to the Northeast for the area's most ambitious teams.
Every College Coach in the Northeast has been invited. Today coaches rarely confirm attendance in advance as many do not want to be publicly named so parents do not hound them. If you know a particular coach who has told you they will attend let us know and we will add to this list.
Below is the list of coaches the Fury Platinum has confirmed as of July 1. As more contact them we will update.
Baruch College
Bay Path University
Central Connecticut State University
Elms College
Framingham State University
George Mason University
Ithaca College
Johnson & Wales Universit

y
Rensselaer Polytechnic Institute - RPI
Rhode Island College
Roger Williams University
St. Lawrence University
University of Rhode Island
Wesleyan University
Western CT State University
These are the coaches who have confirmed for our July 21 showcase and/or who have requested Livestream access this season. Many of the same schools often attend both.
American International College (AIC)
Anna Maria College
Bay Path University
Buffalo State College
Castleton University
Clark University
Elms College
Hudson Valley Community College
John Jay University
Johnson and Wales University
Mercy College
Mercy College
Mitchell College
Molloy College
Southern CT State University
Springfield College
SUNY Purchase
University of Bridgeport
University of Hartford
University of Rutgers Newark
University of St. Joseph
Western CT State University
Westfield State University
Worcester Polytechnic Institute (WPI)
Event Host
Fastpitch Nation Park
Tournament Director:
David Rocha
Mobile Phone:
(860) 883-3729
Office Phone:
(860) 242-0055
Email:
tournaments@playfpn.com
Mailing Address:
PO Box 1176 Simsbury, CT 06070
Website:
https://playfpn.com/
Social Media
:
All games are Livestreamed in HD.

11 Fenced and irrigated fastpitch fields at the best complex on the Northeast.

24' tall, 100' wide net backstops with a clear panoramic view for spectators

Weather-resilient red Alabama shale infields and natural turf outfields.

Covered, enclosed and gated dugouts for player safety and comfort.

LED remote-controlled scoreboards with built-in game timers at all fields. 
Umpire Pay-at-the-Plate
Each team pays cash to the umpires at the pre-game meeting prior to the start of the game.

See Event Info above for the cost of this event.

In tournaments, teams pay for all games EXCEPT the finals. The tournament host pays for the umpires used in the finals.

Pay-at-the-plate is becoming the standard across the country and is already the standard across the region.

Pay-at-the-plate is also much fairer, as weaker teams no longer subsidize stronger teams that play more games during bracket play.

Teams do not need to collect as much money early in the season from parents due to the much lower event entry fees.

When a tournament gets shortened due to weather, teams will no longer be out money for games not played.

Umpires do not refund payments for games shortened by weather or other reasons. If shortened or postponed games are restarted, teams do not have to pay umpires again.
Event Venue
Fastpitch Nation Park (FPN)
1001 Day Hill Rd.
Windsor, CT 06095
(860) 242-0055